Designed to fit into any lifestyle.
"To us, your phone case and your phone are like your favorite pair of jeans.
They're something you interact with everyday and they go with you everywhere."

So why shouldn't they be an extension of who you are? They should show off your personality, what you like, what you believe in, and they should help you stand out. That's what Made With You In Mind is all about. It's about celebrating and embracing individuality, diversity, self-expression, and the intentional design that goes into all of it. Everything we do in terms of designing products is about keeping you at the forefront and making sure your life is a better, more enjoyable experience because of the products we make.
As designers, we approach your phone as so much more than just a rubber case. It's a chance to show off who you are. It's about choosing color and patterns that stand out; about using antimicrobial materials to keep you healthier; it's about testing drop protection to make sure this thing you just spent money on doesn't break and shatter. It's about purposefully designing grips on the side that are ergonomic and make it easy to slip in and out of your bag with ease. It's about beveled edges to protect your screen but making sure they aren't so high you notice them. And, of course, it's about using materials and practices that align with what matters to you.
"Apple makes the iPhone for everyone.
We want to make it special for you."
- Scott Burris, Global Art Director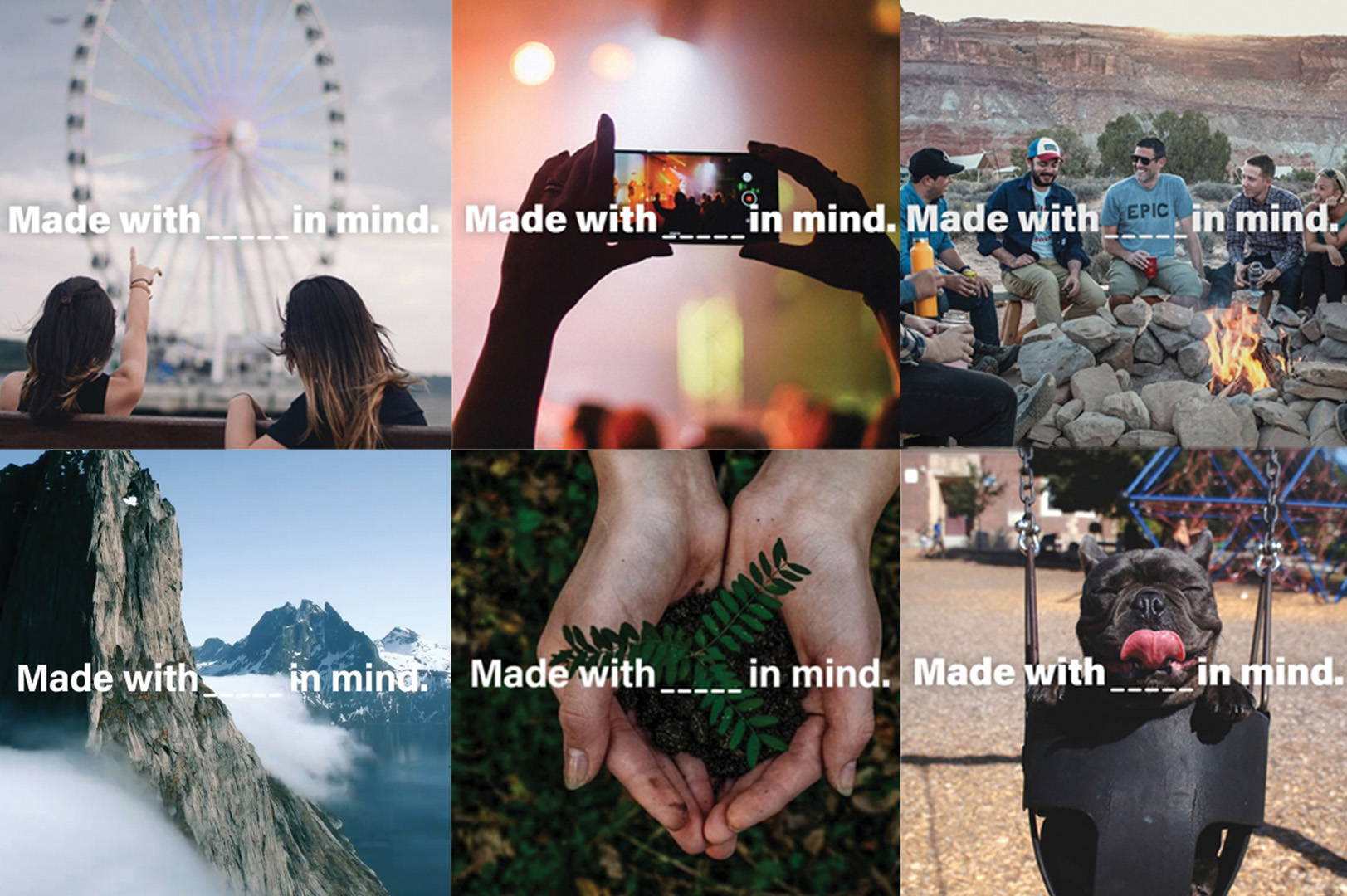 Made With You In Mind might have started as a one-off campaign, but it's grown into part of everything we do. It's how we define ourselves, it's our gut check, and it's our guiding light when it comes to finding the way forward. And while we're so excited to share the new colors, patterns, and innovations we've been working on, our newest step forward with Made With You In Mind is definitely the most exciting. Now, designing for you is about so much more than just the product, it's about what it and you stand for. That's why we're incredibly proud to partner with organizations like The Trevor Project, Eden Reforestation, Close the Loop, 1% for the Planet and more going forward.
Thanks for letting us design with you — and all of us — in mind.